This special offer is perfect for anyone who wants to visit Iceland in comfort and without breaking the bank. You will stay close to nature in a farmstead with Icelandic horses and you will have your own rental car to explore and discover the many gems of south west Iceland. This trip offers plenty of adventure and some fantastic horseback tours with comfortable accommodation at the cosy three-star Hotel Eldhestar – a real Mecca for equestrian enthusiasts. The hotel is located close to many of the country's very best attractions. If you choose a four-night trip you will also have the chance to discover Reykavik, the capital of Iceland.
Departures:
7th of Jan 2023 - 15th of May; daily or weekly.
1st of Sep 2023 - 15th of May 2024; daily or weekly.
Direct flights from Boston (BOS), Chicago (ORD), Denver (DEN), Minneapolis (MSP), New York, (JFK), Orlando (MCO), Seattle (SEA) and Washington DC (WAS). Connecting flights from other airports in the USA is also available.
package includes:
Round trip tickets to Iceland including taxes and luggage.
3-4 nights at Hotel Eldhestar, incl. breakfast.
Rental car 3-4 days incl. unlimited mileage and Collision Damage Waiver (CDW) insurance.
Friendly and helpful service from our knowledgeable staff.
Free rebooking until 30 days prior to departure.
add ons:
Rental car. The package price is based on a Hyundai I10 (5-doors) or similar. Other car types available.
Entry to the Blue Lagoon (Book in advance).
Riding tour with Eldhestar, day 2 and 3.
Entry to the Secret Lagoon.
Whale watching from Reykjavík.
Carbon offsetting for your flights to and from Iceland.
Pay on the spot:
Upon collection of your rental car an airport fee of approximately $40 is required.
Petrol prices are higher than in the US.
Price information:
Prices are per person, based on two people sharing a double room. We always give you the best available price for flights, hotels and excursions.
Prices vary according to date and season, so it might be a good idea to search several different dates to get the best price.
SHARE YOUR ADVENTURE WITH US!
Share your experiences of your trip to Iceland!
@vulkantravelgroup | #vulkantravelgroup
Welcome to Iceland!
Your rental car will be ready and waiting for you when you land at Iceland's biggest airport, Keflavík. Collect your luggage, pick up the car keys and set off into the expansive, lunar-esque landscape around the airport.
A popular first stop for many visitors is the Blue Lagoon. This package gives you the option to stop off for a soak on the way to your hotel. If you want to do this be sure to book your entrance in advance. The Blue Lagoon is just 20 minutes away from the airport and is known worldwide for its naturally heated waters that have a comfortable temperature of 91–102°F all year round. Thanks to the immense popularity of the lagoon, a whole complex has grown up around it offering a restaurant, bar, café, indoor lagoon and a sauna that is heated from the same natural sources as the lagoon itself.
No matter whether you stop for at the Blue Lagoon, your journey will then continue onwards towards your lodgings – Hotel Eldhestar. It is located in the Hveragerði area, which is just over an hour's drive away from the airport. The area is known for its geothermal activity which allows the locals to operate greenhouses heated by volcanic hot springs. You will spend the night at Hotel Eldhestar.
EXPLORE THE SOUTH COAST OR TAKE A HORSEBACK TOUR
Begin the day with a hearty, energising breakfast at the hotel. Today you have the choice between either exploring Iceland's fantastic south coast by rental car or taking a horseback tour which is available as an add-on for this day. The various horseback tours you can choose from are listed further down this page. Or if you would prefer to explore the south coast then we suggest setting your sights on the town of Vík, which is located about 93 kilometres to the east.
Vík is the southernmost town of Iceland and well known for its striking surroundings and dramatic black lava beach – although perhaps the stops along the way make the trip a true highlight of any visit to Iceland. If you choose to visit Vík we recommend stopping at the beautiful Seljalandsfoss and Skógafoss waterfalls which are about 55 and 74 miles respectively from your cabin. Along the way you will also pass the Eyjafjallajökull Volcano and the Solheimajökull Glacier where you can take a guided tour over the tongue of the glacier which stretches down towards the coast. As you drive along you will have amazing views of black lava beaches and the wild ocean to your right and dramatic mountain peaks looming high above to your left.
Located just before Vík are the bird cliffs at Dyrhólaey. Here you can park your car and step out to enjoy an unbeatable view over the cliff formations, the black beach and the rough sea. The cliffs here are known for their rich bird life and many people come especially to see the puffins which nest in the area between May and August. If you choose to take a walk on the beach, take care not to go too close to the water. It is not uncommon for big sneaker waves to crash in and sweep away anybody who is standing too close. You will spend the night at Hotel Eldhestar.
DISCOVER THE GOLDEN CIRCLE OR HEAD OUT ON HORSEBACK
Breakfast at the hotel. Today you once more have the choice between taking a horseback tour or heading out in your rental car. The different horseback tours are listed further down the page. If you choose to explore Iceland on your own account then we recommend using today to take a trip around the world-famous Golden Circle. The Golden Circle consists of three classic stops: Thingvellir National Park, Geysir and Gullfoss.
Thingvellir National Park is an area of great historical significance. It is the site of the world's first democratic parliament, the Althing, which was held by Icelanders all the way back in the year 900. The area is also of geological interest as it is right here that the North American and Eurasian tectonic plates meet, resulting in a three-mile wide valley that is flanked by steep cliffs on either end.
Geysir is a world-famous geothermal area which is best known for its main attraction, Strokkur – a mighty geyser that erupts roughly every five to ten minutes. When Strokkur erupts it propels a 60 feet tall cascade of water up into the air. Gullfoss is a majestic waterfall that is widely considered to be one of the most beautiful in all of Iceland. The fall begins where the River Hvítá plunges down into an almost 104-feet deep crevice. Today you will also have the option to add on a visit to the Secret Lagoon. This lagoon is a hot spring about 49 miles east of Reykjavík. It has showering facilities where you can freshen up and a bar where you can grab something to eat or drink. The water falls in two steps and visitors can get up close to the huge masses of water that come crashing down over its edge and into the ravine below.
Today you also have the option to visit the Secret Lagoon – a geothermally heated outdoor pool which is located 49 miles to the east of Reykjavík. When the day is over you will head back to Hotel Eldhestar for another night.
RETURN HOME (3N) OR DISCOVER REYKJAVÍK
Breakfast at the hotel. If you have chosen a three-night trip then today is the day you head home. Drive back to Keflavík Airport (drive time is around one hour) and leave off your rental car before catching your return flight to the US.
If you have opted for a four-night trip then today will be yours to explore Reykjavík at your own pace. It takes about one hour to drive to Reykjavík from your hotel and once there you will find a rainbow of possibilities. This package gives you the option to add on a whale watching tour that departs from Reykjavík. You will head out by boat and get to see and learn more about these mighty giants of the ocean.
Alternatively there is plenty to see and do in the city itself. The city is an old fishing town that has since exploded in colour and excitement on the edge of the Atlantic Ocean. It is home to many first-class restaurants and brimming with culture, shopping and an incredible nightlife which surprises many with its abundance of energy. The city is practically built for exploring on foot with most things located within comfortable walking distance. But if you do end up wearing yourself out, the city offers no shortage of amazing spas where you can relax and recover from a day of adventure. In the evening you will drive back to Hotel Eldhestar for another night.
RETURN HOME (4N)
Breakfast at the hotel. Today is the day for those of you on a four-night trip to head home. Take the coastal route from Hveragerði to Keflavík Airport (drive time is around one hour) and leave off your rental car before catching your return flight to the US. Take care to make it back in good time. We hope the trip will have been everything you've dreamed of and that we'll be seeing you again soon!
Rental cars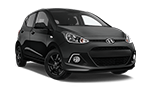 Hyundai i10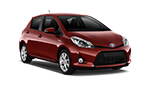 Toyota Yaris Sedan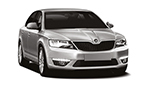 Skoda Octavia Sedan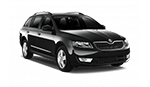 Skoda Octavia Station Wagon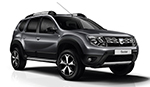 Dacia Duster 4WD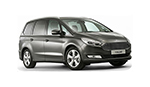 Ford Galaxy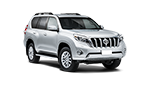 Toyota Land Cruiser GX 4WD
ACCOMMODATION AT ELDHESTAR HOTEL


This hotel is soaked in rural charm and surrounded by dramatically vast expanses. The hotel's name can be translated as Volcano Horses and so it will come as no surprise to find that equestrianism takes centre stage at this hotel. Beyond the fact that many guests come here specifically for the horses, which are kept right next to the hotel, even the walls are decorated with old pictures and texts that emphasise the important role that horses have played in Iceland over the centuries.
The interior has been inspired by colours and materials from Icelandic nature and culture. The hotel has also been built using environmentally friendly technologies, making it the first in Iceland to receive the prestigious 'Nordic Swan' eco-label. Its 44 rooms all have private entrances directly from the surrounding fields. Guests can enjoy top-quality beds and home comforts such as the TV and comfortable seating areas.
The hotel has a restaurant, a cosy bar and a common longue area with a roaring fireplace. Weather permitting, guests can even enjoy the fresh air on a terrace or in the hotel's hot tub.
Here are some of the optional extras you can select for this particular trip. Take a closer look at the options you are most interested in and then add your selections when booking. 
<% totalFilter %> filter applicerade
WE HELP YOU WITH YOUR TRIP