The rugged Icelandic Highlands are often referred to as the last frontier in Europe. This trip will take you along ancient routes over the highlands, across the Kjölur Plateau and through the Landmannalaugar Nature Reserve on roads that are rarely used by others. You will experience places that are far removed from civilization, surrounded by a breathtaking landscape of incredible contrasts. The journey itself is a challenge and an experience in and of itself as you pass through glacial streams without any bridges. You can find more detailed information about this trip in the itinerary further down this page. 
Departures 2023: 25th of June - 4th of September; daily or weekly
Direct flights from Boston (BOS), Chicago (ORD), Denver (DEN), Minneapolis (MSP), New York, (JFK), Orlando (MCO), Seattle (SEA) and Washington DC (WAS). Connecting flights from other airports in the USA is also available.
---
Total driving distance: 6400 miles (30-450 miles/day).
package includes:
Round trip tickets to Iceland including taxes and luggage.
7 nights accommodation, breakfast included.
Rental car for 7 days inc. unlimited mileage and Collision Damage Waiver (CDW) insurance.
Detailed route description, inc. tips for activities along the way.
24-hour access to service hotline in Iceland.
Friendly and helpful service from our knowledgeable staff.
Free rebooking until 30 days prior to departure.
add ons:
Accommodation - Choose between accommodation with shared shower/WC facilities, and hotel rooms with a private bathroom/WC.
Rental car – The package price is based on a Suzuki Grand Vitara 4WD or similar. Other car types available.
Entry to the Blue Lagoon. (Must be booked in advance)
Carbon offsetting for your flights to and from Iceland.
Paid for on site:
Petrol prices are higher than in the US.
Price information:
Prices are per person, based on two people sharing a double room. We always give you the best available price for flights, hotels and excursions.
Prices vary according to date and season, so it might be a good idea to search several different dates to get the best price.
SHARE YOUR ADVENTURE WITH US!
Share your experiences of your trip to Iceland!
@vulkantravelgroup | #vulkantravelgroup
Arrival in Iceland – The Blue Lagoon – Reykjavík
Welcome to Iceland! Once you land at Keflavík Airport the first thing to do will be to pick up your rental car. The perfect start to any trip to Iceland is then to head straight from the airport to the relaxing and world-famous Blue Lagoon (entrance must be booked in advance), an oasis in the heart of a lava field just outside Reykjavík.  
Here you can enjoy the revitalising effects of its naturally warm (91–102°F) and mineral-rich waters. The Blue Lagoon is an outdoor pool that gets its water directly from geothermal sources as deep as 6561 feet underground. Also on site is an indoor lagoon, a geothermal sauna and a first-class restaurant. You even have the option to book a short massage treatment. After an energising soak you will then be ready to head onwards to Reykjavík where you will spend the first night.
Reykjavík - Borgarfjördur – Thingvellir – Laugarvatn
You will begin your journey by driving along Route 1 towards Borgarnes and the recently inaugurated Settlement Centre Museum which is well worth a visit. From here, you can then continue on towards Deildartunguhver, the largest hot spring in Iceland, and to the town of Reykholt which is where the great poet Snorri Sturluson lived and died in the 13th century. While in the Borgarfjördur area you can visit the natural phenomenon of Hraunfossar, one of the most alluring sights in Western Iceland. Here, crystal clear spring water runs out from a lava field and streams down into the River Hvítá. Just a stone's throw upstream lies Barnafoss, or the Children's Waterfall, so named according to legend for two children who drowned in its waters.
You will then head on through a unique and rugged landscape, alongside two glaciers and towards Thingvellir National Park. Once there, we recommend taking a walk through Almannagjá, a gorge between two tectonic plates and the site where the old Icelandic parliament used to meet. You will then continue on to Laugarvatn where you will spend the night.
Laugarvatn - Geysir/Gullfoss – Kjölur – Skagafjörður – Akureyri
Today will begin with a visit to the world-famous geothermal area of Geysir where the most active geyser in the country, Strokkur, erupts regularly around every five minutes or so. From there it is only a short drive to the majestic Gullfoss Waterfall, or the Golden Waterfall. You will then continue along the Kjölur Plateau which lies between two of the largest glaciers in Iceland, Langjökull and Hofsjökull. This area was once an important link between the northern and southern parts of the country but with time it has become more rugged and barren. Today, Kjölur is a wide and barren landscape, encircled by mountains and glaciers in the distance.
Once you are about halfway over the highland you will reach the hot spring area of Hveravellir – an oasis in the middle of the wilderness. Stop off for a walk around the hot springs and a revitalising dip in the naturally heated water before then continuing your journey towards the north. On the road between the Skagafjördur area and the village of Varmahlíð lies the Glaumbær Museum, which is one of the few traditional turf farms still remaining in Iceland today. Continue along Route 1 until you reach Akureyri where you will spend the night.
Akureyri – Mývatn/Husavík
Heading off from Akureyri, you will soon pass Godafoss Waterfall on your way to Lake Mývatn. Mývatn is an exceptionally exciting area, so you may want to stay an extra hour or so to really take it all in. This area is home to some fantastic volcanic formations, geothermal activity and rich bird life. Begin by exploring the volcano-like craters at Skútustadir before then heading through a labyrinth of lava formations at Dimmuborgir.
Be sure to also pay a visit to Námaskard where you can see hot steam escaping through cracks in the ground. Then make your way to the Krafla area where you can check out the Viti Crater and walk to the volcanic area of Leirhnjúkur which had a series of eruptions between 1975 and 1984. Round off the day with a visit to Lake Mývatn where you can experience natural bathing reminiscient of the Blue Lagoon. You will spend the night in the Mývatn/Húsavík area.
Mývatn - Tjörnes – Dettifoss – East coast
Begin the day by driving to the charming fishing village of Húsavik! This fishing village has become the number one spot in Iceland for whale watching and today you will have the opportunity to embark on an exciting whale watching tour. Afterwards continue along the Tjörnes coastline until you reach Ásbyrgi, a horseshoe-shaped canyon that is fabled to be a hoof-print left by Oden's eight-footed horse.
Then head southwards towards the basalt formations at Hljóðaklettar. Basalt is an igneous rock type of volcanic origin and accounts for 70% of the earth's volcanic rock. Then continue on to Dettifoss, the most powerful waterfall in the country with an impressive drop of 144 feet. After this incredible sight you will then continue eastwards over a lunar-esque landscape until you reach Iceland's gorgeous west coast. You can then choose between taking the tunnel to Fáskrúdsfjordur or driving along the older coastal road to enjoy some more of the surrounding scenery. You will spend the night in the East Fjords area.
Höfn - Skaftafell - Kirkjubæjarklaustur
Today you will continue along the coast past small fishing communities such as Djúpivogur. The coastal landscape will gradually begin to change, giving way to steep cliff faces and deep fjords where rauk-type formations stand tall like statues reaching out for the sky. In order to reach Egilsstadir you can either opt for the fjord route which will take you past a number of charming little fishing villages or you can take the main road over the Breiddalsheidi Mountain Pass. You will then take the tunnel at Almannaskarð through to Höfn which lies right next to the Vatnajökull Glacier – the largest glacier in Europe and home to Hvannadalshnúkur, the highest peak in Iceland (6952 feet above sea level). This is an area of incredible natural beauty complete with luscious vegetation and jet black glacier tongues extending from the mighty glacier itself.
At the foot of Vatnajökull lies the glacial lake of Jökulsárlón. Icebergs that have broken off from the glacier float around in these waters, offering up an absolutely magical sight to behold. It is also a great spot to appreciate this thousand-year-old mass of ice in its pure, clear blue colours. A kilometre long river runs from the lagoon out into the Atlantic Ocean. Before the day is over we recommend also making a visit to Skaftafell National Park, an oasis surrounded by glaciers and black lava beaches. You will then head to Kirkjubæjarklaustur where you will spend the night.
Kirkjubæjarklaustur - Landmannalaugar - Reykjavik
Today is all about Landmannalaugar which is often described as the pearl of the highlands. Right before you reach Landmannalaugar you will need to cross a river without a bridge. Awaiting on the other side is a breathtaking landscape full of lava fields and colourful mountains.
Enjoy a rejuvenating soak in a hot spring or explore Landmannalaugar on a hike (information about hiking in the area can be found at the Landmannalaugar Cabins). Afterwards you will then head back to Kirkjubæjarklaustur and across the lava field of Eldhraun which was formed in 1783–84 during one of the biggest volcanic eruptions in recorded history. Along the way you will come across the gigantic volcanic canyon of Eldgjá. You can stop here and walk to the Ófærufoss Waterfall, which takes about an hour and a half.  You will then continue onwards to Reykjavík where you will spend the night.
Journey home
Drive from Reykjavík to Keflavík airport (approx. 45 mins) and leave the car there in connection with your return flight.
Rental cars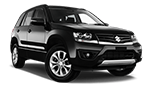 Suzuki Grand Vitara 4WD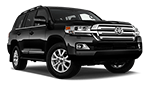 Toyota Landcruiser 4WD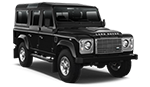 Land Rover 4WD
Accommodation standard
You can choose between two different types of accommodation on this trip. If you book two or more rooms then they will all need to be of the same type.  
ROOM WITH SHARED SHOWER/BATHROOM

If you choose this option, you will stay at a guest house, farm-stay or basic hotel. Breakfast will be served at all accommodation types. The guest houses usually have a shared common room and often also offer a small restaurant and bar. The hotels usually have their own restaurants where you can order food à la carte. Most of the hotels and guest houses offer free Wi-Fi.
The rooms do not have their own shower/bathroom, but do have a washbasin with hot and cold water. Shower and bathroom facilities are shared with other guests. Beds are made and the rooms are furnished with a wardrobe, chairs and table.
ROOM WITH PRIVATE SHOWER AND TOILET

If you choose this option, you will stay at a three-star hotel or a better guest house. All the forms of accommodation serve breakfast and many have their own restaurant and sometimes also a bar. The hotels usually offer an à la carte option. Most of the hotels and guest houses offer free Wi-Fi.  
The rooms have their own bathroom with a shower or bath. Beds are made and the rooms are furnished with a wardrobe, chairs, table, telephone, radio and TV.  
We help you with your trip