South West Iceland with log cabin
---
All year
4-5 Nights
from $1,130
01Nov-31 Mar- 1150 USD 
01 Apr-14 May- 1130USD 
15 May-31 Aug-1160 USD 
01sep-31 Oct-1175 USD
---
This is the perfect trip for anyone who wants to uncover the magic of southern Iceland and truly experience its incredible nature. With a rental car on hand and a log cabin complete with hot tub for your accommodation, you will be free to enjoy a superb mix of adventure and relaxation. Your cabin is in the perfect location for exploring some of Iceland's best sights, such as the rugged south coast and the amazing Golden Circle with the attractions of Geysir, Gullfoss and Thingvellir. Your trip will end with a visit to Reykjavík where you can choose to spend either one or two nights. Departures are on Tuesdays, every week of the year.
Departures 2023: All year
Direct flights from Boston (BOS), Chicago (ORD), Denver (DEN), Minneapolis (MSP), New York, (JFK), Orlando (MCO), Seattle (SEA) and Washington DC (WAS). Connecting flights from other airports in the USA is also available.
package includes:
Round trip tickets to Iceland including taxes and luggage.
Rental car 4 or 5 days incl. unlimited mileage and Collision Damage Waiver (CDW) insurance.
3 nights in a log cabin, incl. breakfast (see description below).
Towels, bedding and room cleaning after you leave.
1 or 2 nights in hotel in Reykjavík.
Friendly and helpful service from our knowledgeable staff.
Free rebooking until 30 days prior to departure.
add ons:
Rental car. The package price is based on a Hyundai I10 (5-doors) or similar. Other car types available.
Entry to the Blue Lagoon. (Book in advance)
Entry to the Secret Lagoon.
Whale watching from Reykjavik.
Carbon offsetting for your flights to and from Iceland.
Paid for on site:
Petrol prices are higher than in the US.
Price information:
Prices are per person, based on two people sharing a double room. We always give you the best available price for flights, hotels and excursions.
Prices vary according to date and season, so it might be a good idea to search several different dates to get the best price.
VELKOMIN TIL ÍSLANDS!
Your rental car will be waiting for you when you land at Keflavík Airport. Collect your luggage, find your car rental company, pick up the keys to your car and head out into the lunar-esque landscape that lies in wait.
As you travel towards your log cabin on south-west Iceland, we recommend making a stop at the world-famous Blue Lagoon which can be selected as an add-on for this trip given that entrance must be booked in advance. The lagoon is an oasis in the middle of a sweeping lava field that lies between Keflavík Airport and Reykjavík. Once there you can enjoy what is perhaps the most quintessentially Icelandic experience – bathing under clear skies in naturally heated waters. The Blue Lagoon has a constant temperature of 91–102°F all year round and the area also has an indoor lagoon, a geothermal sauna, a bar and a restaurant.
No matter whether or not you stop for a dip, your journey will then continue onwards to your log cabin where you will have your very own hot tub to soak in. Getting to your cabin in South West Iceland from the airport or from the Blue Lagoon will take roughly half an hour and is a very simple drive. On your way there you will have great views of the rugged Icelandic outdoors, with its whipping seas and dramatic mountain peaks. Once you arrive and collect your keys, you can heat the hot tub and enjoy a warm soak in a tranquil setting, surrounded by beautiful Icelandic nature on all sides.
EXPLORE ICELAND'S SOUTH COAST
Breakfast in the main building. Today you will wake up in spectacular surroundings with your rental car on hand and the entire south coast of Iceland lying in wait. Why not set your sights on the town of Vík, which is about 93 miles to the east?
Vík is the southernmost town in Iceland and well known for its striking surroundings and dramatic black lava beach – although perhaps the stops along the way make the trip a true highlight of any visit to Iceland. If you choose to visit Vík we recommend stopping at the beautiful Seljalandsfoss and Skógafoss waterfalls which are about 55 and 74 miles respectively from your cabin. Along the way you will also pass the Eyjafjallajökull Volcano and the Solheimajökull Glacier where you can take a guided tour over the tongue of the glacier which stretches down towards the coast. As you drive along you will have amazing views of black lava beaches and the wild ocean to your right and dramatic mountain peaks looming high above to your left.
Located just before Vík are the bird cliffs at Dyrhólaey. Here you can park your car and step out to enjoy an unbeatable view over the cliff formations, the black beach and the rough sea. The cliffs here are known for their rich bird life and many people come especially to see the puffins which nest in the area between May and August. If you choose to take a walk on the beach, take care not to go too close to the water. It is not uncommon for big sneaker waves to crash in and sweep away anybody who is standing too close. In the evening you will drive back to the cabin for the night.
TIME FOR A SPIN AROUND THE GOLDEN CIRCLE
Begin the day with a hearty and energising breakfast. How does a visit to the world-famous Golden Circle sound for today? The Golden Circle consists of three classic stops: Thingvellir National Park, Geysir and Gullfoss.
Thingvellir National Park is an area of great historical significance. It is the site of the world's first democratic parliament, the Althing, which was held by Icelanders all the way back in the year 900. The area is also of geological interest as it is right here that the North American and Eurasian tectonic plates meet, resulting in a three-mile wide valley that is flanked by steep cliffs on either end. Geysir is a world-famous geothermal area which is best known for its main attraction, Strokkur – a mighty geyser that erupts roughly every five to ten minutes. When Strokkur erupts, it launches a cascade of water 65 feet up into the air.
Gullfoss is a majestic waterfall that is widely regarded as one of the most beautiful waterfalls in all of Iceland. The fall begins where the River Hvítá plunges down into an almost 104-feet deep crevice. Today you will also have the option to add on a visit to the Secret Lagoon. This lagoon is a hot spring about 49 miles east of Reykjavík. It has showering facilities where you can freshen up and a bar where you can grab something to eat or drink. The water falls in two steps and visitors can get up close to the huge masses of water that come crashing down over its edge and into the ravine below. Afterwards you will then head back to the cabin for another night.
From the south coast to Reykjavík
Breakfast in the main building. Today is your last chance to discover anything you might have missed on the south coast before heading to Reykjavík later on. You can choose to make your way to Reykjavík in the morning or in the afternoon.
Reykjavík is a little explosion of colour perched on the edge of the Atlantic. It is packed with incredible restaurants, exciting museums, great shops, fantastic spas and a vibrant nightlife. You won't have any problems keeping yourself entertained in the Icelandic capital. This package even gives you the option to add on a whale watching tour which departs right from the harbour in Reykjavík. You will head out by boat and get to see and learn more about these mighty giants of the ocean. You will spend the night in a hotel in Reykjavík that you can choose for yourself when you book the trip.
RETURN HOME (4N) OR DISCOVER MORE OF AMAZING REYKJAVÍK
Breakfast at the hotel. For those of you on a four-night trip the time has come to pack your bags for the trip home. Your plane will depart in the morning or the afternoon and before then you will need to return your rental car at Keflavík Airport. The drive from Reykjavík to the airport takes about 45 minutes. Be sure to arrive in plenty of time!
If you have opted for a five-night trip then you have yet another day of discovery in Reykjavík ahead of you. Reykjavík is simply brimming with interesting museums, design stores and incredible restaurants. Take the opportunity to experience an unforgettable meal in one of the city's many restaurants where you can enjoy classic Icelandic specialties or some of the various different international cuisines on offer. Icelandic cooking is known for its very high quality and for taking inspiration from Icelandic nature. You will spend the night at the same hotel in Reykjavík.
Return home (5n)
Return flights either early in the morning or in the afternoon. Drive from Reykjavík to Keflavík airport (approx. 45 mins) and leave the car there in connection with your return flight.
Rental cars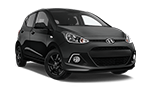 Hyundai i10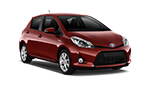 Toyota Yaris Sedan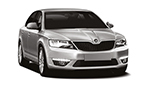 Skoda Octavia Sedan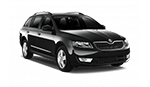 Skoda Octavia Station Wagon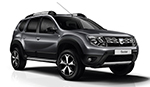 Dacia Duster 4WD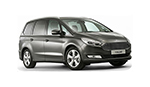 Ford Galaxy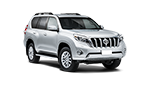 Toyota Land Cruiser GX 4WD
Accommodation standard - log cabin

For the first part of this trip you will stay in a log cabin in an area that is located slightly more than an hour's drive away from Reykjavík to the east. The area is situated on a plain with sweeping views and strategically close to many of the best attractions in this part of the country.
Each cabin has a fully equipped kitchen, a furnished terrace, a living room with TV, thermal heating and a private bathroom with shower. Some cabins also have hot tubs. There is a restaurant for cabin guests which serves breakfast, lunch and dinner. The area also has its own service building, hot tubs, laundry room and a playpark for the kids. You can choose between three different cabin types.
Log cabin with 1 bedroom:
Size: 320 sq ft.
Bedrooms: 1. 
Beds: 1 double bed + 1 bunk bed. 
Guests: 3 adults + 2 children. 
Other: Well-equipped kitchen with coffee machine. 
Common areas: Three hot tubs, charcoal barbecue, small common room cabin with space for 40 people.
 
Log cabin with 2 bedrooms:
Size: 430 sq ft. 
Bedrooms: 2. 
Beds: 2 Queen size beds + 1 bunk bed. 
Guests: 6 adults + 5 children. 
Other: fully equipped kitchen with dishwasher, each cabin has a hot tub and privacy from other cabins.
Common areas: Barbecues, common room cabin for larger groups.
Log cabin with 3 bedrooms:
Size: 860 sq ft. 
Bedrooms: 3. 
Beds: 4 double beds + 1 sofa bed. 
Guests: 9 adults + 8 children. 
Other: private hot tub, gas barbecue, two floors, two TVs, furnished terrace, fully equipped kitchen with dishwasher, large fridge, privacy from other cabins.
We help you plan your trip