Western Iceland with Snaefellsnes
Western Iceland is a great place to uncover compelling aspects of the country's rich history while also exploring its fantastically beautiful and rugged landscapes. With your own rental car you can freely explore a fascinating natural world brimming with majestic waterfalls, rejuvenating hot springs, black lava beaches and glaciers that are quite simply the thing of legends. A great trip for anyone who wants a short break to explore a fascinating and varied landscape. You can find more detailed information about this trip in the itinerary further down this page. 
 
Departures 2023: April - October; daily.
Direct flights from Boston (BOS), Chicago (ORD), Denver (DEN), Minneapolis (MSP), New York, (JFK), Orlando (MCO), Seattle (SEA) and Washington DC (WAS). Connecting flights from other airports in the USA is also available.
---
Total driving distance: 590 miles (30-190 miles/day).
Due to high demand, 1/7-25/8 is fully booked on this trip. Search other dates or contact our sales team for options.
package includes:
Round trip tickets to Iceland including taxes and luggage.
4 or 5 nights accommodation incl. breakfast.
Rental car for 4-5 days inc. unlimited mileage and Collision Damage Waiver (CDW) insurance.
Detailed route description, inc. tips for activities along the way
24-hour access to service hotline in Iceland.
Friendly and helpful service from our knowledgeable staff.
Free rebooking until 30 days prior to departure.
add ons:
Accommodation – Choose between accommodation with shared shower/WC facilities, and hotel rooms with a private.
Rental car. The package price is based on a Hyundai I10 (5-doors) or similar. Other car types available.
Entry to the Blue Lagoon (must be booked in advance).
Carbon offsetting for your flights to and from Iceland.
Paid for on site:
Petrol prices are higher than in the US.
Price information:
Prices are per person, based on two people sharing a double room. We always give you the best available price for flights, hotels and excursions.
Prices vary according to date and season, so it might be a good idea to search several different dates to get the best price.
SHARE YOUR ADVENTURE WITH US!
Share your experiences of your trip to Iceland!
@vulkantravelgroup | #vulkantravelgroup
Arrival to Iceland - Bath in the Blue Lagoon - Reykjavík
When you land at Keflavík Airport you will pick up your rental car and set off towards Reykjavík. The perfect way to kick off your Iceland adventure is to head to the world-famous Blue Lagoon (entrance must be pre-booked) which gets its water directly from geothermal sources as deep as 6561 feet below ground. The water has a pleasant and inviting temperature of 91–102°F all year round. Also on site is an indoor lagoon, a geothermal sauna and a first-class restaurant.
Once you are feeling re-energized from a rejuvenating dip in the lagoon's waters, you can then head onwards to Reykjavík where you will spend your first night. Depending when your flight gets in, you will have the rest of the day or the evening to explore the city at your own pace.
Reykjavík - Geysir – Gullfoss – Thingvellír – Borgarnes
Today you will visit some of the most interesting and well-known sights in Iceland. On your way to the so-called Golden Circle we recommend stopping at the volcanic crater of Kerið and the historical site of Skálholt. Then continue to the world-famous geothermal area of Geysir where you can visit Strokkur, the most active geyser in Iceland with regular eruptions roughly every five minutes. A short drive away from the Geysir area is the mighty Gullfoss – the Golden Waterfall – which is widely regarded as being among the most beautiful waterfalls in all of Iceland. The next stop of the day will then be Thingvellir National Park – an area of both historic interest and fascinating geology.
On your way towards your lodgings for the night in the Borgarnes region, you will also have the chance to explore the beautiful Hvalfjördur Fjord, or alternatively you can opt for the shorter route which takes you through a tunnel that runs directly beneath the fjord. The Allied Powers had an important naval base at this fjord during World War II, it is currently used as a whaling station. You will spend this night in or close to the town of Borgarnes.
Borgarnes - Snæfellsnes
Today you will take Route 54 from Borgarnes to the Snæfellsnes Peninsula. Once you arrive at Snæfellsnes, the first thing you will see is the beautifully-formed Eldborg Crater (to the left of Route 54). You can then stop off at the Gerduberg basalt columns which are situated to the east of Route 54, close to Ytri-Raudamelur. The Snæfellsnes Peninsula is a natural wonder, known for the Snæfell Glacier which towers over the whole area.
Turn right at Vegamót and follow Route 56 to Stykkisholmur, a charming little town in a perfect location, with great views over the Breidafjördur Bay. If you have time you can stop off at the Bjarnarhöfn farmstead which is right by the sea and not far from Stykkisholmur. This is one of the few farmsteads in Iceland that still works with shark. Visitors can learn all about the Icelandic tradition of shark fishing and even try a little taste of shark meat for themselves (open all year round).  
As you travel along the north coast you will come across a number of typical Icelandic fishing villages such as Grundarfjördur, Olafsvik and Hellisandur. The Snæfellsnes Peninsula is a natural wonder, known for the Snæfell Glacier which towers over the region. As you drive along Route 574 we recommend stopping at Djúpalónssandur – an old fishing station which is now abandoned. You can also take a walk down to Dritvík, which is a black lava beach located close by. Further along the route is Arnarstapi, a beautiful fishing village with a unique natural harbour where you can find basalt columns in all shapes and sizes. Arnarstapi is a great place to take a refreshing walk down to the sea. Follow the south coast towards Búdir, which was once home to an old trading port. Here you can see a beautiful wooden church surrounded by a spectacular lava field. You will spend the night on the Snaefellsnes Peninsula.
Snaefellsnes - Reykholt - Snorrastofa - Hraunfossar - Reykjavík
Today you will drive back towards Borgarnes and then onwards in the direction of Reykholt. Along the road from Borgarnes towards Reykholt lies Deildartunguhver, one of the most powerful hot springs in Iceland. After a quick visit you can then continue onwards towards the town of Reykholt where the mighty Icelandic poet Snorri Sturluson lived and was assassinated in the 13th century. There is a permanent exhibition about him in the Snorrastofa Cultural Centre. About 12 miles east of Reykholt you will find the gorgeous natural phenomenon of Hraunfossar, where clear spring water pours out from a lava field and flows down into the River Hvítá.
Just upstream from here is Barnafoss, or the Children's Waterfall, so named according to legend after two children who drowned in its waters. From Barnafoss you will then head back towards Borgarnes and onwards to Reykjavík. You will spend the night in Reykjavík.
Journey home (4n) or an extra day in Reykjavík
Your flight home will depart either early in the morning or in the afternoon. You will drive from Reykjavík to Keflavík Airport (approximately 45 minutes) and return the car at the airport before taking your flight.  
Or if you have chosen to extend your trip by an extra night then you will have some time to explore the most northerly capital city in the world. Stroll around the town and explore its many restaurants, cafés and cosy shopping streets. Fans of culture will find no shortage of museums to explore. And if you still have the energy, you can spend the evening in a cosy pub or on a lively dancefloor. Reykjavík is well-known for its buzzing nightlife.
Journey home (5n)
Return flights either early in the morning or in the afternoon. Drive from Reykjavík to Keflavík airport (approx. 45 mins) and leave the car there in connection with your return flight.
Rental cars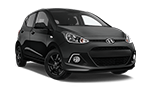 Hyundai i10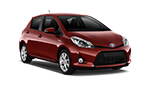 Toyota Yaris Sedan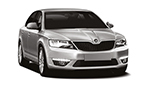 Skoda Octavia Sedan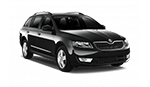 Skoda Octavia Station Wagon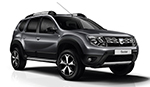 Dacia Duster 4WD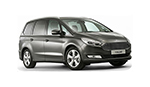 Ford Galaxy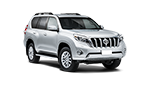 Toyota Land Cruiser GX 4WD
ACCOMMODATION STANDARDS
You can choose between two different types of accommodation on this trip. If you book two or more rooms then they will all need to be of the same type.  
ROOM WITH SHARED SHOWER/BATHROOM

If you choose this option, you will stay at a guest house, farm-stay or basic hotel. Breakfast will be served at all accommodation types. The guest houses usually have a shared common room and often also offer a small restaurant and bar. The hotels usually have their own restaurants where you can order food à la carte. Most of the hotels and guest houses offer free Wi-Fi.
The rooms do not have their own shower/bathroom, but do have a washbasin with hot and cold water. Shower and bathroom facilities are shared with other guests. Beds are made and the rooms are furnished with a wardrobe, chairs and table.
ROOM WITH PRIVATE SHOWER AND TOILET

If you choose this option, you will stay at a three-star hotel or a better guest house. All the forms of accommodation serve breakfast and many have their own restaurant and sometimes also a bar. The hotels usually offer an à la carte option. Most of the hotels and guest houses offer free Wi-Fi. 
The rooms have their own bathroom with a shower or bath. Beds are made and the rooms are furnished with a wardrobe, chairs, table, telephone, radio and TV.  
WE HELP YOU WITH YOUR TRIP