Iceland full circle with Northern Lights
Winter trip
This road trip takes you around "the ring road" (Riksveg 1), which circles all of Iceland. Experience all the extreme, beautiful and fascinating wonders along the way. Let yourself be seduced by Iceland's ever changing and contrasting scenery. You will drive over highland plateaus, through barren lave landscapes and lush farmlands, along the coast and into fairytale fjords with mighty mountains towering over you and glaciers sparkling in the horizon. This trip is one of our most popular during summer. Total driving distance: 1155 miles
Departures 2022-2023: October-April; daily or weekly
Direct flights from Boston (BOS), Chicago (ORD), Denver (DEN), Minneapolis (MSP), New York, (JFK), Orlando (MCO), Seattle (SEA) and Washington DC (WAS). Connecting flights from other airports in the USA is also available.
Please note: On this vacation we cannot guarantee that you will see the aurora. While driving around Iceland there is a lot less light pollution which enables you to see the lights in a different way with the best time of the year to see the Aurora being between late august to mid-april.
Aurora visibility is often dependent on cloudiness so if you want to be on your toes and know when to keep an eye out, check out the Icelandic Aurora forecast.
package includes:
Round trip tickets to Iceland including taxes and luggage.
7 nights accommodation (2 nights in Reykjavík, 5 nights outside).
Rental car for 7 days inc. unlimited mileage and Collision Damage Waiver (CDW) insurance.
Detailed route description, inc. tips for activities along the way.
24-hour access to service hotline in Iceland.
Friendly and helpful service from our knowledgeable staff.
Free rebooking until 30 days prior to departure.
add ons:
Accommodation - Choose between accommodation with shared shower/WC facilities, and hotel rooms with a private bathroom/WC.
Rental car – The package price is based on a Hyundai I10 (5-doors) or similar. Other car types available.
Entry to the Blue Lagoon.
Carbon offsetting for your flights to and from Iceland.
Pay on the spot:
Petrol prices are higher than in the US.
Price information:
Prices are per person, based on two people sharing a double room. We always give you the best available price for flights, hotels and excursions.
Prices vary according to date and season, so it might be a good idea to search several different dates to get the best price.
Arrival and the Blue Lagoon
You arrive at Keflavík airport where you can pick up your rental car. Kick off your Iceland vacation by taking a dip in the world famous Blue Lagoon straight from the airport (must be booked in advance). The Lagoon is like a crystal blue oasis in the midst of barren lava landscapes on the way from the airport to Reykjavík. Enjoy the warm (91–102°F) and mineral rich water in the outdoor pool, or make use of the geothermic indoor pool, sauna and restaurant as well.
Empowered from bathing in the healing waters of the Blue Lagoon, make your way to your hotel in Reykjavík for your first night in Iceland. Explore the capital city of Reykjavík for the rest of the day and into evening.
The Golden Circle and Vik
Today is the day for visiting some of Iceland's most famous and interesting attractions. First stop is UNESCO World Heritage site Thingvellir National Park, where both the history and the geology are fascinating.
Continue on to the famous geothermic area of Geysir, where Strokkur, Iceland's most active geyser, spurts its majestic column of water into the sky every 5-7 minutes. Close to Thingvellir national park is the majestic Gullfoss waterfall, "The Golden Waterfall", by many regarded the most beautiful in Iceland.
Travel south and along the Southern coast until you get to the waterfalls Seljalandfoss and Skógarfoss, two stops not to be missed. You can walk behind the curtain of water at Seljalandsfoss, and at Skógar you can also find an interesting museum on the history of Iceland. Drive on towards the town of Vik for your overnight stay in the area of Skogar/Vik.
If there is time in the afternoon you can visit the beautiful cliffs of Dyrhólaey, richly populated by migrating puffin birds from springtime to the middle of August, but Dyrhólaey is well worth a visit outside the puffin season too.
Vík - Höfn
From Vik you drive over the Mýrdalssandur plain and pass the lave field Eldhraun. Continue you journey over the magnificent river delta Skeidarársandur, where you get an excellent view of Europe's larger glacier Vatnajökull. You can see the results of volcanic outbreaks beneath Vatnajökull, creating glacial rivers that have taken everything in their path with them.
Make a stop at the glacial lagoon Jökulsárlón at the foot of the glacier. Icebergs released from the glacier float in the lagoon, creating an almost magical atmosphere. It is possible to take a short boat trip on the lagoon amongst the icebergs (additional fee). Continue onto to Höfn for your overnight stay.
Höfn - Egilsstaðir
The journey continues north along the Eastern fjords, passing fishing villages and steep mountainsides along the way. Drive through the Almannaskarð pass to the towns Djúpivogur and Breiðdalsvík.
When you get to Stöðvarfjörður you can visit a well-known and interesting exhibition of rocks assembled by one lady during her lifetime in Iceland. Overnight stay in the Egilsstaðir area.
Egilsstaðir - Mývatn
Drive through the desert-like highlands of Möðrudalur in the morning to reach Iceland's most powerful waterfall Dettifoss, with a fall height of 144 feet. Continue on to Ásbyrgi, an escarpment shaped as a horseshoe, believed to be the hoof print of Odin's house Sleipner. From there you drive along the beautiful coastal roads on the Tjörnes peninsula until you reach the charming fishing village of Húsavík, where you stay overnight in the area of Húsavík/Mývatn.
Myvatn - Varmahlíð
Spend the day in the nature reserve surrounding Mývatn Lake, one of Iceland's most fascinating areas. Fantastical volcanic rock formations, geothermic activity and the lake itself with its varying surrounding flora and fauna await you.
Options here include visiting the twisted lava formations of Dimmuborgir, exploring the volcanic craters of Skútustaðir, or visiting the volcano itself, Krafla, which had an outbreak as late as 1984.
There is also an outdoor natural lagoon reminiscent of the famous Blue Lagoon in the area, well worth a visit to relax after the active day. From Mývatn drive north to Varmahlíð, passing the Goðafoss waterfall and Akureyri, Iceland's second largest city. Overnight stay in the area around Varmahlíð.
Varmahlíð - Reykjavik
Continue along road no 1 over the Holtavörðurheiði pass towards the south west of Iceland and Reykjavík. In Borgafjörður you pass the beautiful Hraunfossar waterfall, and then drive through Reykholt where the Norse author Snorre Sturlasson lived and worked. Iceland's largest hot spring Deildartunguhver is also located in Reykholt.
On the last stretch towards Reykjavík you can choose between to routes. Either drive through the tunnel Hvalfjörður, or along the fjord by the same way. In Hvalfjörður (The Whale fjord) there was an important American marine base during the Second World War.
Once settled in Reykjavík you can stroll around and enjoy great restaurants, cafes and shops. For the culturally inclined there are several excellent museums. If you wish to make a night of it, spend the evening in a welcoming bar, pub or strutting your stuff on a dance floor. Overnight stay in Reykjavík.
Return home
Return flights either early in the morning or in the afternoon. Drive from Reykjavík to Keflavík airport (approx. 45 mins) and leave the car there in connection with your return flight.
Rental cars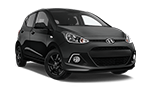 Hyundai i10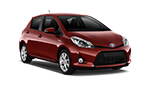 Toyota Yaris Sedan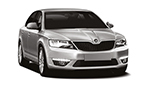 Skoda Octavia Sedan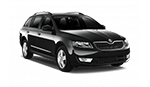 Skoda Octavia Station Wagon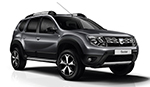 Dacia Duster 4WD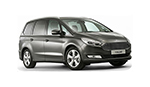 Ford Galaxy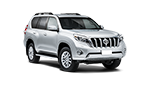 Toyota Land Cruiser GX 4WD
Accommodation standards
You can choose between two different types of accommodation on this trip. If you book two or more rooms then they will all need to be of the same type.  
Room with shared shower/bathroom

If you choose this option, you will stay at a guest house, farm-stay or basic hotel. Breakfast will be served at all accommodation types. The guest houses usually have a shared common room and often also offer a small restaurant and bar. The hotels usually have their own restaurants where you can order food à la carte. Most of the hotels and guest houses offer free Wi-Fi.
The rooms do not have their own shower/bathroom, but do have a washbasin with hot and cold water. Shower and bathroom facilities are shared with other guests. Beds are made and the rooms are furnished with a wardrobe, chairs and table.
Room with private shower and toilet

If you choose this option, you will stay at a three-star hotel or a better guest house. All the forms of accommodation serve breakfast and many have their own restaurant and sometimes also a bar. The hotels usually offer an à la carte option. Most of the hotels and guest houses offer free Wi-Fi.  
The rooms have their own bathroom with a shower or bath. Beds are made and the rooms are furnished with a wardrobe, chairs, table, telephone, radio and TV.  
We help you with your trip