On this journey through western and southern Iceland you get to explore the landscapes of thundering waterfalls, black lava sandy beaches and lush greenery. You also get to travel through history, going far back in time, making this beautiful trip like one straight out of the famous sagas of Iceland and a memory for life. 
Departures 2023: All year; daily or weekly
Direct flights from Boston (BOS), Chicago (ORD), Denver (DEN), Minneapolis (MSP), New York, (JFK), Orlando (MCO), Seattle (SEA) and Washington DC (WAS).
 Connecting flights from other airports in the USA is also available.
---
Total driving distance: 1025 miles (30-190 miles/day).
package includes:
Round trip tickets to Iceland including taxes and luggage.
7 nights accommodation (2 nights in Reykjavík, 5 nights outside).
Rental car for 7 days inc. unlimited mileage and Collision Damage Waiver (CDW) insurance.
Detailed route description, inc. tips for activities along the way.
24-hour access to service hotline in Iceland.
Friendly and helpful service from our knowledgeable staff.
Free rebooking until 30 days prior to departure.
add ons:
Rental car – The package price is based on a Hyundai I10 (5-doors) or similar. Other car types available.
Accommodation – Choose between accommodation with shared shower/WC facilities, and hotel rooms with a private bathroom/WC.
Entry to the Blue Lagoon (must be booked in advance).
Carbon offsetting for your flights to and from Iceland.
Pay on the spot:
Petrol prices are higher than in the US.
Price information:
Prices are per person, based on two people sharing a double room. We always give you the best available price for flights, hotels and excursions.
Prices vary according to date and season, so it might be a good idea to search several different dates to get the best price.
SHARE YOUR ADVENTURE WITH US!
Share your experiences of your trip to Iceland!
@vulkantravelgroup | #vulkantravelgroup
Arrival in Iceland - Reykjavik
Welcome to Iceland! Upon arriving at Keflavík airport your rental car awaits you. Drive in to Reykjavík for your first overnight stay in Iceland; the journey takes approximately 45 minutes. Reykjavík has a very ho nightlife, trendy shops and excellent restaurants, and you get a lot for your money in Iceland. Explore the capital city on your own and a pace that suits you during the afternoon and evening. The Icelandic kitchen has a high standard and there is a wide range of restaurants to choose from in Reykjavík. The food is inspired by the Icelandic landscapes and is generally made from local fresh produce.
Overnight stay: Reykjavík.
Reykjavík - Hella/Hvolsvöllur – Kirkjubæjarklaustur
After breakfast at your hotel, leave the capital city and travel south following road no 1 (riksveg 1). You will pass through the towns Hveragerdi, Selfoss and Hella. East of Hvolsvöllur you will reach the two waterfalls Seljandsfoss and Skógafoss, tow stops not to be missed. At Skógar you will also find a museum giving interesting insights into how Icelandic people lived in the past as well as in current times. You can also explore the glacial tongue Solheimajökull and the bird cliffs of Dyrhólaey, where many migrating sea birds nest, among the famous puffin during spring and summer.
The black lava beaches on the South Coast re well known, and you can take a walk along the Reynishverfi beach or on the little beach in the village Vik. Be careful when walking to close to the waves, their powerful pull can easily drag a person out to sea!
After Vik you pass through the black sand dessert Mýrdalssandur and later the enormous lave field Eldhrayn, which was formed during the big volcanic outbreak in 1783. You later arrive at Kirkjubæjarklaustur, a small town in beautiful surroundings. You can stop here to take a look at the so-called "church floor", formed by strange basalt cliff formations reminiscent of a lime floor, situated just eat of town.
Overnight stay: in or near Kirkjubæjarklaustur.
Kirkjubæjarklaustur - Vatnajökull – Kirkjubæjarklaustur – Vik
Start you third day by driving to the area at the foot of the Vatnajökull glacier. On the way west you can see Dverghamrar, a belt of basalt columns a few kilometres from Kirkjubæjarklaustur. Continue east from here over Skeidarásandur, a wonderful viewpoint with views over Europe's larges glacier, Vatnajökull.
Past this wide stretch of dessert is Skaftefell National park, a beautiful area at the foot of the Vatnajökull glacier known for its unique natural flora and lush green vegetation, like an oasis between the black desert and the glacier. There are a number of walking paths you can take from here, for example through the park to the beautiful Svartifoss waterfall, or to the edge of the glacial tongue Skaftafell. Further east you get he the magical glacial lagoon Jökulsárlon, where enormous icebergs released from the glacier float in the still blue water. It is possible to take a boat trip of 30-40 minutes here to get right in between the icebergs.
Drive back via Kirkjubæjarklaustur to Vík, where you stay overnight in or near Vik.
Vík - Hekla – Geysir – Laugarvatn
Some of the most beautiful and interesting places in Iceland are at your fingertips today. Start driving west towards Hella, then north from there. The road will take you to Iceland's most famous volcano, Hekla, which has had several large eruptions. During the Middle Ages Hekla was called the "the door to hell". Near the Burfell power station is an interesting reconstruction of the Viking farm Stöng (Thjodveldosbaer), which was destroyed during a volcanic eruption in 1104. The beautiful waterfall Hjalparfoss is also close by.
Further south you turn off towards Skálholt, another interesting place to stop. This was Iceland's first Episcopal seat and founded during the 13th century, and it was also the most important cultural centre in Iceland during that time. The modern beautiful church there is well worth a visit. Continue on to the world famous geothermic area of Geysir, where Strokkur, the most active geyser spurts its column of water into the sky every 5 minutes.  About 10 km from here lies Gullfoss, "The Golden Waterfall", by many judged the most beautiful in Iceland.
Overnight stay: In the Laugarvatn area.
Laugarvatn – Thingvellir – Borgarnes
Thinvellir national park is an interesting place both historically and geologically. This is where the world's first ever parliament, Alltinget, assembled as early as the 930s. In addition, Iceland is located on top of the continental crack between the European and North American continental plates, and at Thingvellir the escarpment formed when these two plates slowly glide apart is particularly visible. We recommend you take a walk in the Almannagjás crack.
After the stop at Thingvellir, drive on to Hvalfjördur (the whale fjord), an important port for the allied forces during World War 2, and then on to Reykholt. First on the list of stops to make in this area is the hot springs of Deildartunguhver (the largest hot spring in Iceland when it comes to the amount of water pumping out of it). From here drive towards Reykjolt itself, where the famous saga author Snorre Sturlasson lived during the 13th century. You can also still see hot water pools that were used during the middle ages and you can visit he exhibition dedicated to Snorre Sturalsson's life and work in Snorrestofa. About 12 miles east of Reykholt you should also visit the stunning Hraunfossar waterfall, where the water tumbles out of the lava rock into the passing river and the close by waterfall Barnafoss. After this visit drive back on road no 1 and continue on to Borgarnes, where the newly opened "settlers museum" is worth a visit.
Overnight stay: In the Borganes area.
Borgarnes - Borgarfjördur – Snæfellsnes
Enjoy a good breakfast at your hotel before taking off towards the Snæfellsnes peninsula and the picturesque Eldborg crater. We also recommend a visit to the Gerduberg Basalt columns, which can be found east of road 54 near "Ytri-Raudamelur". The Snæfellsnes peninsular is a natural phenomenon known for the Snæfellsnes glacier, which towers over it. Follow the south coast towards Búdir, an earlier trading port where a wooden church surrounded by a magnificent field of lava now resides. Further on you get to Arnastapi, a beautiful fishing village where the unique natural port has basalt rock columns in all shapes and sizes.
While driving around the peninsula we recommend that you stop at Djúpalónssandur, an old and now abandoned fishing port.  You can also stroll down to Dritvík. The black beach close by. Typical fishing villages like Hellisandur, Olafsvik and Grundarfjördur are dotted around the peninsulas northern coast. A charming little sea museum can be found in Hellisandur. If you have time you can also stop at Bjarnarhöfn farm, located by the water not far from Stykkisholmur. This is one of the farms that breed sharks in Iceland, and you can learn about shark fishing around Iceland here, as well as taste this delicacy.
Overnight stay: On the northern part of the Snæfellsnes peninsula.
Snæfellsnes – Reykjavík
Today you return to Borgarnes and Reykjavík. We recommend you take he tunnel underneath the Hvalafjördur fjord on your way back to Reykjavík. Spend the afternoon and evening exploring the world's most northern capital city.
Stroll around the city with its many restaurants, cafes and shops. For the culturally inclined a wide range of museums exist, and is you want the night to go on, spend it in an inviting pub, bar or o none of Reykjavik's many dance floor. Reykjavík is renowned for its hot nightlife.
Overnight stay: in Reykjavik
Return home
Return flights either early in the morning or in the afternoon. Drive from Reykjavík to Keflavík airport (approx. 45 mins) and leave the car there in connection with your return flight.
Rental cars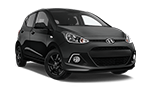 Hyundai i10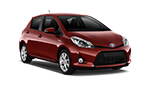 Toyota Yaris Sedan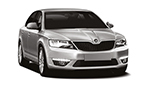 Skoda Octavia Sedan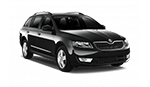 Skoda Octavia Station Wagon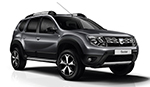 Dacia Duster 4WD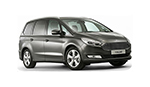 Ford Galaxy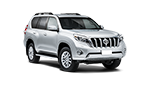 Toyota Land Cruiser GX 4WD
Accommodation standards
You can choose between two different types of accommodation on this trip. If you book two or more rooms then they will all need to be of the same type.  
Room with shared shower/bathroom

If you choose this option, you will stay at a guest house, farm-stay or basic hotel. Breakfast will be served at all accommodation types. The guest houses usually have a shared common room and often also offer a small restaurant and bar. The hotels usually have their own restaurants where you can order food à la carte. Most of the hotels and guest houses offer free Wi-Fi.
The rooms do not have their own shower/bathroom, but do have a washbasin with hot and cold water. Shower and bathroom facilities are shared with other guests. Beds are made and the rooms are furnished with a wardrobe, chairs and table.
Room with private shower and toilet

If you choose this option, you will stay at a three-star hotel or a better guest house. All the forms of accommodation serve breakfast and many have their own restaurant and sometimes also a bar. The hotels usually offer an à la carte option. Most of the hotels and guest houses offer free Wi-Fi.
The rooms have their own bathroom with a shower or bath. Beds are made and the rooms are furnished with a wardrobe, chairs, table, telephone, radio and TV.  
We help you with your trip