Southern Iceland and Reykjavík
A trip combining unique natural wonders with 2 days of Reykjavík's cosmopolitan vibe. You find some of Iceland's most famous attractions in Southern Iceland, and this journey takes you to cascading waterfalls, black lave beaches, vast glaciers and of course natural hot springs and lush greenery.
Get to know Reykjavík, a city offering a wide variety of attractions, culture experiences and excellent restaurants.
Departures 2023: May - september; daily.
Direct flights from Boston (BOS), Chicago (ORD), Denver (DEN), Minneapolis (MSP), New York, (JFK), Orlando (MCO), Seattle (SEA) and Washington DC (WAS).
 Connecting flights from other airports in the USA is also available.
---
Driving distance: 630 miles (90-160 miles/day).
package includes:
Round trip tickets to Iceland including taxes and luggage.
6-7 nights accommodation (3 nights in Reykjavík, 4 nights outside).
Rental car for 6-7 days inc. unlimited mileage and Collision Damage Waiver (CDW) insurance.
Detailed route description, inc. tips for activities along the way.
24-hour access to service hotline in Iceland.
Friendly and helpful service from our knowledgeable staff.
Free rebooking until 30 days prior to departure.
add ons:
Accommodation – Choose between accommodation with shared shower/WC facilities, and hotel rooms with a private bathroom/WC.
Rental car – The package price is based on a Hyundai I10 (5-doors) or similar. Other car types available.
Entry to the Blue Lagoon (must be booked in advance).
Carbon offsetting for your flights to and from Iceland.
Pay on the spot:
Petrol prices are higher than in the US.
Price information:
Prices are per person, based on two people sharing a double room. We always give you the best available price for flights, hotels and excursions.
Prices vary according to date and season, so it might be a good idea to search several different dates to get the best price.
SHARE YOUR ADVENTURE WITH US!
Share your experiences of your trip to Iceland!
@vulkantravelgroup | #vulkantravelgroup
Welcome to Iceland- Selfoss/Hvolsvöllur
Welcome to Iceland. Upon landing at Keflavik airport pick up the rental car here. Drive towards Reykjavík and then on eastwards on road 1. We recommend that you choose road 41 (Reykjanesbraut), as this road takes you around the city rather than through it. You will pass nice places to stop like Hellisheidi and Selfoss on your way to you accommodation for the night in the area of Hvolsvöllur. The countryside around the town is full of history and many of the Icelandic sagas are set here.
Highlights along the way
• Blue Lagoon
• Sky Lagoon
• Reykjavik
Discover the Southern Coast
Travel south along the coast past the two waterfalls Seljandsfoss and Skógafoss, two stops not to be missed. At Skógar you will also find a museum giving interesting insights into how Icelandic people lived in the past as well as in current times. You can also explore the glacial tongue Solheimajökull and the bird cliffs of Dyrhólaey, where many migrating sea birds nest, among them the famous puffin during spring and summer.
The black lava beaches on the South Coast are nenowned, and you can take a walk along the Reynishverfi beach or the little beach in the village Vik. Be careful when walking too close to the waves, their powerful pull can easily drag a person out to sea!
After Vik you pass through the black sand dessert Mýrdalssandur and later the enormous lave field Eldhrayn, which was formed during the big volcanic outbreak in 1783. You later arrive at Kirkjubæjarklaustur, a small town in beautiful surroundings. You can stop here to take a look at the so-called "church floor", formed by strange basalt cliff formations reminiscent of a lime floor, situated just east of town. Drive back to your hotel in Hvolsvöllur area for your overnight stay.
Highlights along the way day 2 & 3
• Lava Center
• Seljalandsfoss
• Skogarfoss
• Skogar museum
• Solheimajökull glacier
• Dyrholaey
• Reynisfjara "Black beach"
• Vik
Own activities around Hvolsvöllur.
These to days are left free for relaxation and own activities. Options for activities include taking a horseback ride from Hestheimars riding centre, near town, or travel up to the Myrdalsjökull glacier, where you can take a guided walk on the glacier, or even a snowmobile ride on it! Daily coach tours to the Thorsmörk valley are also available, where you can experience "Iceland off road". There are even several interesting golf clubs around, test out the ones near Fludir and Hella.
Another interesting excursion is to the beautiful valley of Þjórsá. You can experience the beautiful Hjálparfoss waterfall here, and near this is a reconstruction of a Viking farm. A bit further into the valley is an actual ruin of an original Viking farm, Stöng. From here you can take a walk to Gjáin, discovering beautiful rock formations and waterfalls along the way. Overnight in Hvolsvöllur area.
If these excursions do not appeal, you can travel onwards to Heimaey – an Icelandic island and one of the islands that makes up the Westman Islands. In 1973, Heimaey, which is the largest of the islands, suffered a huge volcanic eruption that left much of the local settlement buried under lava. Traces of this old community and its fateful end can still be seen today. Enjoy the fascinating scenery and stunning vistas. Remember that the local ferries are dependent on the weather.
These excursions are only available in the summer due to closed roads and poor weather conditions at other times of the year. Exactly when the roads open for the season varies from year to year, but it is generally possible to visit Thorsmörk from the beginning of May through to September. Landmannalaugar is usually accessible from the end of May through to September. Excursions into the highlands require a car which is approved for driving on F-roads and in the Icelandic highlands. Please feel free to get in touch with us if you have any questions about your booking.
The Golden Circle – Reykjavík
On the way back to the capital you pass some of the most interesting and famous attractions in Iceland. We recommend a visit to the historically important Skálholt, which was the Episcopal seat for Southern Iceland for hundreds of years and an important cultural centre. A beautiful modern church resides there today.
Afterwards you visit the majestic waterfall Gullfoss, "the golden waterfall", Iceland's best know waterfall. Continue on to the world famous geothermic area of Geysir, where Strokkur, the most active geyser spurts its column of water into the sky every 5 minutes. Close by is Thingvellir National park, an interesting area both historically and in terms of its geology. Overnight in Reykjavik.
Highlights along the way
• Skálholt
• Stöng / Þjóðveldisbær
• Gjáin
• Hjálparfoss
• Secret Lagoon
• Geysir
• Gullfoss
• Fridheimar Farm
• Laugarvatn
• Thingvellir
Get to know Reykjavík
The last three days are spent in Reykjavík, the world's most northern capital city. Stroll around at your own leisure. We suggest you start by visiting Hallgrimskyrkan, where you can climb the church tower to view Reykjavík from above (small fee payable). For those interested in the arts, several museums are on offer. Reykjavík houses everything from large art museums to the national gallery, where you can get a real look into the country's history. Of course, there is even a museum about Iceland's many volcanoes and the city also has an array of designer shops and clothes shops selling excellent pure wool products.
Make sure you eat well at Reykjavik's wide range of restaurants. Icelandic cooking is of high quality and is inspired by the Icelandic landscapes and scenery. If you want to prolong your evening, we recommend spending the evening in a cosy pub or strutting your stuff on one of the city's many dance floors. Reykjavík is well known for its hot nightlife, but also offers lots of other activities during the day like whale watching.
Your options when it comes to relaxation and well-being are vast in Iceland. You can relax at some of Reykjavik's many naturally heated outdoor pools, popular by the locals. We recommend that you visit he famous Blue Lagoon(must be booked in advance) during your days in Reykjavík, an inviting warm oasis in the midst of the barren Icelandic lave landscape. The lagoon gets its water directly from geothermic springs as deep as 6561 feet below the Earth's surface, and the facilities also offer an indoor pool and a geothermic sauna.
In the heart of Reykjavík you can also find Laugar Spa, the largest spa in the Nordics. Laugar offers beauty treatments and massage salon, fitness centre, outdoor and indoor pools and an exclusive spa. Warm pools are a must in Iceland and will definitely leave memories for life. Overnight in Reykjavik.
Highlights along the way
• Reykjavik
• Krysuvik
• Fagradagsfjall
• Reykjanes lighthouse
• Blue Lagoon
OWN ACTIVITES/DEPARTURE
If you have chosen a trip of 6 nights then you will be travelling home today. You will be picked up at your hotel in connection to your departure.
Those of you who have chosen to extend the trip have another exciting day ahead of you in the magical Iceland. How about going Whale Watching in Reykjavik? Take the chance to get up close to the sea's mightiest creatures. Under "optional" further down this page you will find more activities we recommend for this particular trip so that you can happily say you got the most out of the trip.
Return home
Drive from Reykjavík to Keflavík airport (approx. 45 mins) and leave the rental car in connection with your return flight.
Rental cars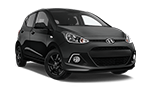 Hyundai i10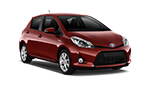 Toyota Yaris Sedan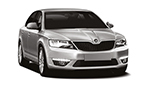 Skoda Octavia Sedan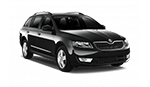 Skoda Octavia Station Wagon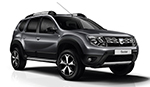 Dacia Duster 4WD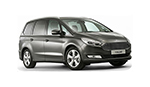 Ford Galaxy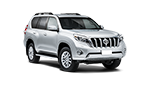 Toyota Land Cruiser GX 4WD
Accommodation standards
You can choose between two different types of accommodation on this trip. If you book two or more rooms then they will all need to be of the same type.  
Room with shared shower/bathroom

If you choose this option, you will stay at a guest house, farm-stay or basic hotel. Breakfast will be served at all accommodation types. The guest houses usually have a shared common room and often also offer a small restaurant and bar. The hotels usually have their own restaurants where you can order food à la carte. Most of the hotels and guest houses offer free Wi-Fi.
The rooms do not have their own shower/bathroom, but do have a washbasin with hot and cold water. Shower and bathroom facilities are shared with other guests. Beds are made and the rooms are furnished with a wardrobe, chairs and table.
Room with private shower and toilet

If you choose this option, you will stay at a three-star hotel or a better guest house. All the forms of accommodation serve breakfast and many have their own restaurant and sometimes also a bar. The hotels usually offer an à la carte option. Most of the hotels and guest houses offer free Wi-Fi.
The rooms have their own bathroom with a shower or bath. Beds are made and the rooms are furnished with a wardrobe, chairs, table, telephone, radio and TV.
Here are some of the optional extras you can select for this particular trip. We've hand-picked these activities for you to choose from so that you can make sure your trip is perfectly suited to you and your company. You'll find everything from high-octane adventures through to more tranquil excursions. Take a closer look at the options you are most interested in and then add your selections when booking.
<% totalFilter %> filter applicerade
We help you with your trip